Product Description
Certification: SGS, ISO, CE Fire Rating: 94V2 Material: Nylon Trademark: CHS HS Code: 3926909090 Color: Yellow Size: 4* Type:
Self-Locking Cable Tie
Origin: China 1.
Cable Ties
Application:
For indoor and ouitdoor use. A variety of materals and colors is available for specific applications.
2. Cable ties Using Instruction:
One-piece construction for consistent performance and reliability. Lowest threading force of any one-piece
Cable Tie
in the industry.
Curved tip is easy to pich up form flat surfaces and allows faster initial threading to speed installation.
3. Cable ties Features:
Working temperature: -35º C- 85º C
Material:  UL listed Nylon 66 imported from USA
Color: Natural and black, others optional
Certificates: DNV, ABS, CCS, SGS, RoHS, ISO9001: 2008
ITEM.NO.
L
W (mm)
Bundle Diameter
E( mm)
Min.loop Tensile Strength
INCH
MM
LBS
KGS
CHS-3×60
2 3/8"
60
2.5
2-11
18
8
CHS-3×80
3 3/16"
80
2.5
2-16
18
8
CHS-3×90
3 5/8"
90
2.5
2-18
18
8
CHS-3×100
4"
100
2.5
2-22
18
8
CHS-3×120
4 3/4"
120
2.5
2-30
18
8
CHS-3×140
5 1/2"
140
2.5
2-33
18
8
CHS-3×150
6"
150
2.5
2-35
18
8
CHS-3×160
6 1/4"
160
2.5
2-40
18
8
CHS-3×200
8"
200
2.5
3-50
18
8
CHS-4×100
4"
100
3.5
3-22
40
18
CHS-4×120
4 3/4"
120
3.5
3-30
40
18
CHS-4×140
5 1/2"
140
3.5
3-33
40
18
CHS-4×150
6"
150
3.5
3-35
40
18
CHS-4×180
7"
180
3.5
3-42
40
18
CHS-4×200
8"
200
3.5
3-50
40
18
CHS-4×220
8 5/8"
220
3.5
3-58
40
18
CHS-4×250
10"
250
3.5
3-65
40
18
CHS-4×280
11"
280
3.5
3-70
40
18
CHS-4×300
11 5/8"
300
3.5
3-80
40
18
CHS-4×370
14 1/2"
370
3.5
3-102
40
18
CHS-5×120
4 3/4"
120
4.7
3-24
50
22
CHS-5×180
7"
180
4.7
3-42
50
22
CHS-5×190
7 1/2"
190
4.7
3-46
50
22
CHS-5×200
8"
200
4.7
3-50
50
22
CHS-5×250
10"
250
4.7
3-65
50
22
CHS-5×280
11"
280
4.7
3-70
50
22
CHS-5×300
11 8/5"
300
4.7
3-82
50
22
CHS-5×350
13 3/4"
350
4.7
3-90
50
22
CHS-5×380
15"
380
4.7
3-102
50
22
CHS-5×400
15 3/4"
400
4.7
3-105
50
22
CHS-5×430
17"
430
4.7
3-110
50
22
CHS-5×450
17 3/4"
450
4.7
3-130
50
22
CHS-5×500
19 11/16"
500
4.7
3-150
50
22
CHS-8×150
6"
150
6.8
3-33
85
38
CHS-8×180
7"
180
6.8
3-42
85
38
CHS-8×200
8"
200
6.8
3-50
85
38
CHS-8×250
10"
250
7.5
4-63
120
55
CHS-8×300
11 5/8"
300
7.5
4-82
120
55
CHS-8×350
13 3/4"
350
7.5
4-90
120
55
CHS-8×370
14 1/4"
370
7.5
4-98
120
55
CHS-8×400
15 3/4"
400
7.5
4-105
120
55
CHS-8×450
17 3/4"
450
7.5
4-118
120
55
CHS-8×500
19 11/16"
500
7.5
4-150
120
55
*new CHS-8×550
21 1/16"
550
7.5
4-160
120
55
*new CHS-8×600
23 5/8"
600
7.5
4-170
120
55
CHS-8×750
29 9/16"
750
7.5
4-220
120
55
CHS-9×450
17 3/4"
450
9.0
4-118
175
80
CHS-9×530
20 3/4"
530
9.0
8-155
175
80
CHS-9×550
21 1/16"
550
9.0
8-160
175
80
CHS-9×650
25 9/16"
650
9.0
8-190
175
80
CHS-9×700
27 1/2"
700
9.0
10-205
175
80
CHS-9×760
30"
760
9.0
10-225
175
80
CHS-9×920
36 1/4"
920
9.0
10-265
175
80
CHS-9×1020

40 1/6"
 
1020
9.0
10-295
175
80
CHS-9×1150
45 1/4"
1150
9.0
10-310
175
80
CHS-9×1220
48"
1210
9.0
10-340
175
80
CHS-9×1350
53"
1350
9.0
10-380
175
80
CHS-10×450
17 3/4"
450
10.0
10-125
200
91
CHS-10×500
19 11/16"
500
10.0
12-150
200
91
CHS-12×300
11 5/8"
300
12.7
12-82
250
114
CHS-12×400
15 3/4"
400
12.7
12-105
250
114
CHS-12×540
21 1/4"
540
12.7
14-155
250
114
CHS-12×650
25 9/16"
650
12.0
14-190
250
114
CHS-12×750
29 9/16"
750
12.0
10-220
250
114
CHS-12×780
30 3/4"
780
12.7
14-230
250
114
CHS-13×540
21 1/4"
540
13.0
14-155
250
114
CHS-1.8×100
4"
100
1.8
2-22
14
6.5
CHS-1.9×120
4 3/4"
120
1.9
2-30
14
6.5
CHS-1.9×150
6"
150
1.9
2-35
14
6.5
CHS-2.2×60
2 3/8"
60
2.2
2-11
18
8
CHS-2.2×80
3 3/16"
80
2.2
2-18
18
8
CHS-2.2×100
4"
100
2.2
2-22
18
8
CHS-2.2×120
4 3/4"
120
2.2
2-30
18
8
CHS-2.2×150
6"
150
2.2
2-35
18
8
CHS-2.2×200
8"
200
2.2
3-50
18
8
CHS-2.9×150
6"
150
2.9
3-35
33
15
CHS-2.9×200
8"
200
2.9
3-50
33
15
CHS-2.9×250
10"
250
2.9
3-65
33
15
CHS-2.9×300
11 5/8"
300
2.9
3-80
33
15
CHS-3.2×150
6"
150
3.2
3-35
40
18
CHS-3.2×180
7"
180
3.2
3-42
40
18
CHS-3.2×200
8"
200
3.2
3-50
40
18
CHS-3.2×250
10"
250
3.2
3-65
40
18
CHS-3.2×300
11 5/8"
300
3.2
3-80
40
18
CHS-3.7×350
13 3/4"
350
3.7
3-90
40
18
CHS-3.7×400
15 3/4"
400
3.7
3-105
40
18
CHS-4.2×180
7"
180
4.2
3-42
50
22
CHS-4.2×200
8"
200
4.2
3-50
50
22
CHS-4.2×250
10"
250
4.2
3-65
50
22
CHS-4.2×300
11 5/8"
300
4.2
3-80
50
22
CHS-4.2×350
13 3/4"
350
4.2
3-90
50
22
CHS-4.2×380
15"
380
4.2
3-102
50
22
CHS-4.2×400
15 3/4"
400
4.2
3-105
50
22
CHS-5.2×180
7"
180
5.2
3-42
65
30
CHS-5.2×200
8"
200
5.2
3-50
65
30
CHS-5.2×250
10"
250
5.2
3-65
65
30
CHS-5.2×300
11 5/8"
300
5.2
3-80
65
30
CHS-5.5×350
13 3/4"
350
5.5
3-90
65
30
CHS-5.5×400
15 3/4"
400
5.5
3-105
65
30
CHS-5.5×500
19 11/16"
500
5.5
3-150
65
30
CHS-6.0×270
10 5/8"
270
6.0
4-65
65
30
CHS-6.5×250
10"
250
6.5
4-65
85
38
CHS-6.5×300
11 5/8"
300
6.5
4-80
85
38
CHS-6.5×350
13 3/4"
350
6.5
4-90
85
38
CHS-6.5×400
15 3/4"
400
6.5
4-105
85
38
CHS-6.5×450
17 3/4"
450
6.5
4-130
85
38
CHS-6.5×500
19 11/16"
500
6.5
4-150
85
38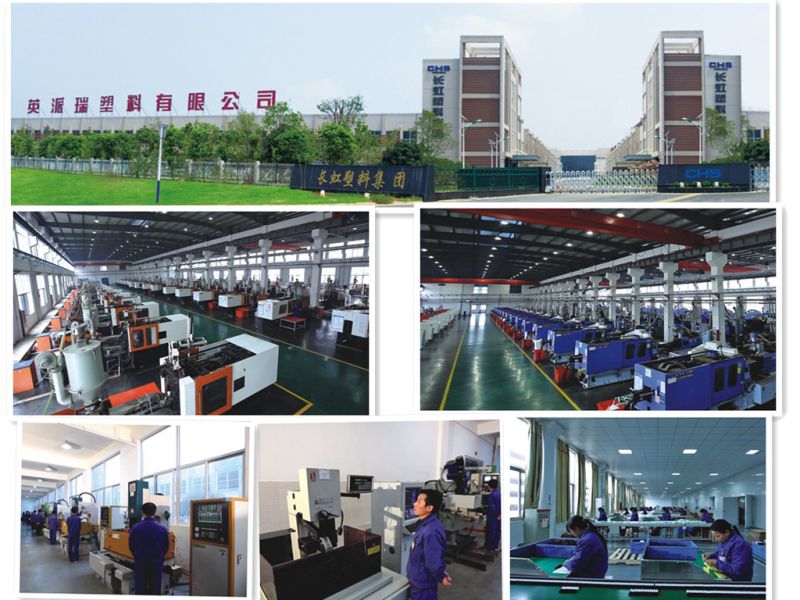 Contact us if you need more details on Plastic Cable Tie. We are ready to answer your questions on packaging, logistics, certification or any other aspects about Tie、Nylon Tie. If these products fail to match your need, please contact us and we would like to provide relevant information.

Product Categories : Standard Cable Ties > Others Standard Cable Ties